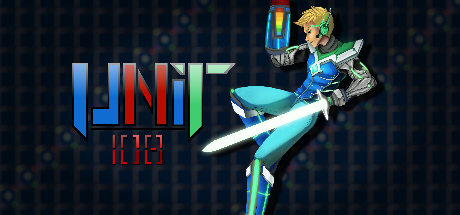 Unit 108 (Demo)
Unit 108 Demo
Vers 2.02
Overview
This patch mainly features the addition of a start screen that shows when the game is opened. Also includes some dash changes as well as some graphical fixes.
Start Screen
+ Added a new start screen that shows once the game opens. This features our cover art as well as a temporary button to press to start the game. In the full game this menu will be populated with more ways to interact and start game saves.
Dash Changes
+ Dash animation now lasts 0.1 seconds longer, therefore increasing the dash distance.
Graphical Fixes
+ Fixed layering on some of the enemy sprites in the science district so that they properly overlap the sprites they are meant to overlap.
Audio
+ Fixed bug where Robosoldiers play the walking sound while they are standing still.
Files
Unit 108 Demo (Windows)
153 MB
Sep 23, 2019
Unit 108 Demo (Mac)
153 MB
Sep 23, 2019