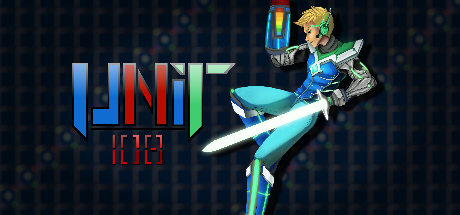 Unit 108 (Demo)
Your friends here at Long Story Studios have been hard at work with the development of Unit 108! With update 1.2, we bring a complete redesign of the hub world! Explore your new command center as you plan out your next mission (which is just the tutorial ;) ).


Update 1.2:
+ Redesigned the level select hub with a plethora of brand new textures and objects.
+ Added brand new animations for K. Target.
+ K. Target music now loops properly.
- Fixed bug where falling into walls slows you down/speeds you up.
- Tweaked SFX balancing.


Files
Unit 108 Demo (Windows)
37 MB
May 16, 2019
Unit 108 Demo (Mac)
37 MB
May 16, 2019